CUSTOMER REVIEWS
Customer Reviews
28/07/2022
Lisa K.

Australia
Great for sensitive skin
I purchased the kit and was super hesitant to try retinol due to my skin sensitivity but have found this product super gentle and very effective! I'm slowly working up to 3 times per week and find the base ingredients really help the effectiveness of the retinol! Hoping they bring out a 1% next. Oh and I also love that this has no other skin irritant ingredients.
13/05/2022
Alicia C.

Australia
Basically the best products I've ever used.
These are literally my favourite products I've ever used. I use the magic hour, sunkinssed and no filter, and this is the smoothest and glowiest my skin has ever been! I'm so chuffed. I've never before used a skin care product and immediately known that it would be a repeat purchase :) also love the environmental/animal ethics too x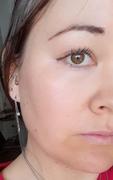 12/04/2022
Grace H.

Australia
Soft & clear
My skin complexion has improved dramatically! I had allot of sun damage and irregularities in my skins texture. I've been using both retinol & the vitamin c in this range and am hooked! The formulas are so nourishing, fast absorbing and actually just do what they say they do! I actually mix the two together in the evening and before make up! Actually works as a great skin prep primer.
12/04/2022
Lisa B.

Australia
Roughness be gone!
My skin texture was so rough which I think was due to a face oil I was using which had essential oil in it… my skin was super red and rough… I was hesitant to use retinol but after using this for a week my skin is so soft and my complexion is clear! The avocado and hemp has really helped with my inflamed skin. Total retinol concert yay!
12/04/2022
Peta s.

Australia
Imperfection FREE
Ok so I have been using this for 2 weeks now and I can not believe the difference in my skin texture and overall complexion!!!! I have I not started using retinol sooner haha! I love the formula with avocado and Squalane too! So nourishing and absorbs beautifully! Thanks team!